Easily order your contact lenses online by clicking the Contact Lens Store button. After placing your order your lenses will be direct shipped to your home in 5-7 business days.
Shipping charges depend on the number of boxes ordered. Year supplies and some 6-month supplies qualify for FREE shipping. Check out the FREE shipping reference form to see if your order qualifies.
Your contact lens order may qualify for rebates or purchase rewards. Please click the corresponding links below or call us at 518-584-6111:
Our doctors specialize in hard-to-fit contact lens patients.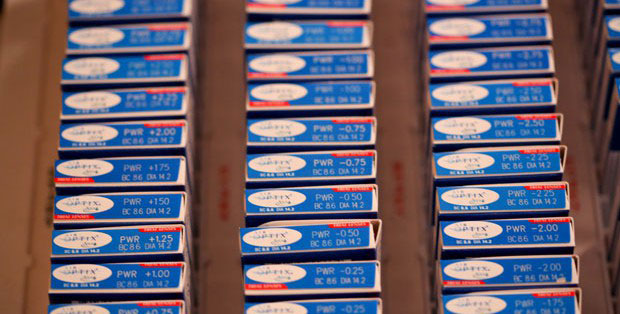 Technological advances in designs and materials now enable even those with dry eyes to be comfortably fit.
Multi-focal lenses for presbyopes have been greatly improved upon since their introduction several years ago. New designs for those suffering from astigmatism have increased the doctor's ability to fit and prescribe with greater accuracy than ever before. Our on-line ordering store enable patient's to request direct shipments to their door for no additional charge and are often accompanied by lucrative rebates not available through National on-line ordering sites. Our prices are typically comparable or better and we also exchange out any unopened and unmarked supplies in the event that your prescription change.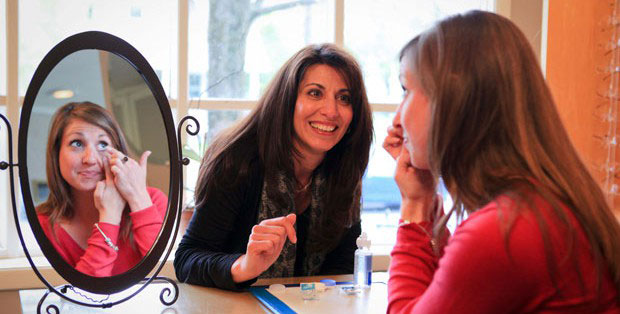 Wearer Information
Discomfort can be an early sign of a more serious complication, and early treatment can have a significant impact on overcoming problems. If you think you may have an eye infection, remove your contact lens right away.
Discomfort may be a sign of a more serious complication. If you are experiencing irritation, redness or blurred vision, remove your lenses immediately and contact our office.
Avoiding Problems
Here are a few good habits to get into in order to avoid problems with your contact lenses.
Make sure your prescription is current. Don't order with an expired prescription, and don't stock up on lenses right before the prescription is about to expire. If you haven't had your eyes checked within the last year or two, you may have eye problems that you are not aware of, or your lenses may not correct your vision well.
Replace your contact lens storage case every 3-6 months.
Clean and disinfect your lenses properly.
Remove your contact lenses before swimming.
Never reuse any lens solution. Always discard all of the used solution after each use, and add fresh solution to your lens case.
Avoid using non-sterile water (distilled water, tap water and homemade saline) on your lenses. It can be a source of microorganisms that may cause serious eye infections.
Never use homemade saline solution, as tap and distilled water are not sterile.
Never transfer contact lens solutions into smaller travel size containers. This can affect sterility and may also leave you open to accidentally applying a harmful liquid to your eyes.
Never put your lenses in your mouth; saliva is not sterile.
*Source: FDA, https://www.fda.gov/forconsumers/consumerupdates/ucm048893.htm, September 2012.