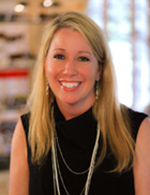 Susan E. Halstead
Owner, Optician
Degrees/Certifications: American Board Opticianry Certified, Fellow of the National Academy of Opticians; Member of the New York State Society of Opticians, the Optician's Association of America, and the Contact Lens Society of America.
Joined the practice in: 1997, Worked as Dr. Ling's optician from 1993 until purchasing the practice from him in 1997
About Susan: Council Chair of the Saratoga County Chamber of Commerce Health and Wellness Committee; Member of the Saratoga Centennial Committee; Member of The Flower and Fruit Mission of Saratoga Hospital; Former Chair, Saratoga County Chamber of Commerce; past Treasurer and Vice-Chair of Communication; served for 9 years on Wesley Board in numerous capacities from Event Chair to Treasurer; former Soroptomist; former member of the Board of Directors of Saratoga Bridges; married to Jeffrey Halstead, music educator at Saratoga Springs High School; son, Bradley, lives in Beacon, New York.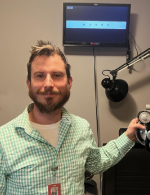 Dr. Robert Burtch
Optometrist
Dr. Burtch is a native of Oswego, NY and attended St. Lawrence University in Canton, NY for his undergraduate degree in Mathematics. He received his Doctorate of Optometry at the Illinois College of Optometry in Chicago, and completed a residency in Ocular disease and Low Vision at the Manchester VA Medical Center in New Hampshire. Dr. Burtch enjoys managing primary care cases, contact lenses, and the treatment and co management of ocular disease and refractive surgeries. In his free time, he enjoys golfing, playing hockey, skiing, cooking, and you may see him trying to tire his dog out walking around town.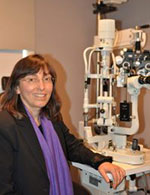 Dr. Claire Bianchi
Optometrist
Dr. Claire Bianchi is a board-certified, licensed therapeutic optometrist with more than 20 years of experience. Dr. Bianchi focuses on primary eye care including comprehensive eye exams, all types of contact lens fittings and annual refractions. Dr. Bianchi works in pediatric eye care and provides eye care services to patients with multiple disabilities, including post stroke and post concussion.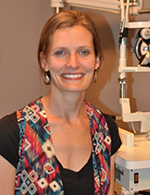 Dr. Amanda Solar
Optometrist
Degrees and Certifications: Doctor of Optometry (O.D.)
Joined the practice in: 2016
About Dr. Solar: Graduated with honors from SUNY College of Optometry in 2008. Dr. Solar specializes in primary care optometry management, contact lenses and LASIK post operative management. Amanda has volunteered with VOSH International to provide eye exams in Peru Nicaragua and Panama and with the Special Olympics. Amanda enjoys hiking and spending time outdoors with her family. She speaks conversational Spanish and provides eye examinations to the backstretch workers of the Saratoga Race Course.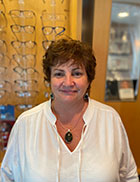 Belinda Bouchard
Office Manager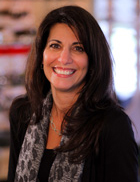 Joanne Billington
Billing & Insurance Coordinator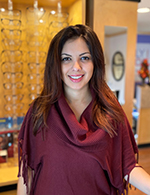 Dilyana Bell, ABOC, FNAO
Optician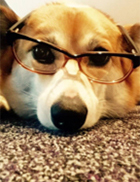 Lily Halstead
Office Greeter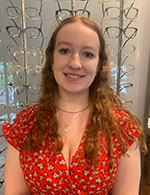 Katie Nardone
Ophthalmic Technician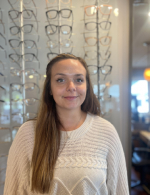 Karley Engel
Ophthalmic Technician